Academy School Council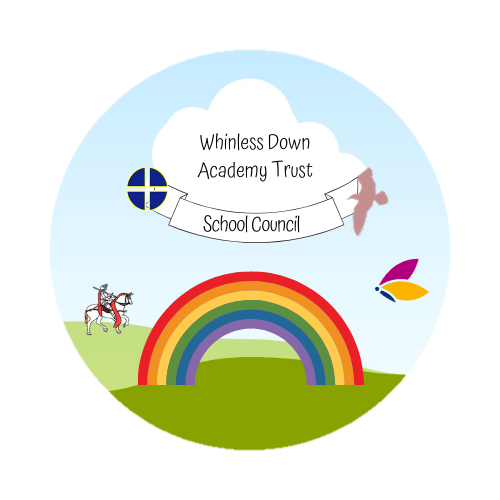 Our Academy School Council involves 4 children from each school's individual school council. We meet 4 times per year and our aim is to make improvements across our schools and in our community. We also organise joint events and competitions in our schools.
Our council designed the above logo to incorporate aspects from each of the school's own logos and the Whinless Down Academy logo.
We will upload blog entries below after each meeting or event that we hold.
Academy School Council Activity Blog
Report about our second meeting...
7/2/20 - at St Martin's

We discussed charities and decided to support Australian wildlife. We are going to hold an Academy event to raise money. All councillors are to choose a focus group for next meeting: charity, community or events. Next meeting will be at Vale View, on 6th March.
Report about our first meeting...
We started with a tour of the school for St Martin's and Vale View children. We then began the meeting by introducing ourselves. We started to talk about our aims as an Academy and we decided to choose a charity and to apply to Britain in Bloom. We talked about events and ideas, a music event and values animals swap/picnic was suggested. Our first academy challenge chosen was as collaborative poem. It will be on A3 paper, decorated and it can be any type of poem. It will be judged on the 13th December by Mrs Siggins.