Year 6 Children get together for WW1 Collaboration Day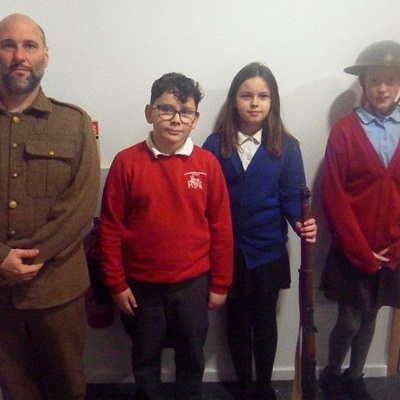 On Thursday 25th November, the Year 6s from across the Whinless Down Academy Trust joined together for a day of collaboration at Priory Fields School.
We were joined by an actor from The Education Group who relived the lives of two real soldiers who fought in the trenches of World War 1. He relived the Battle of the Somme where one of the soldiers sadly died.
He also taught us about the vital role women played during WW1 and about how the war led to changes to the law to make life more equal for women.
The Year 6s from Vale View, Priory Fields and St Martin's joined together in the classroom to collaborate over some art work inspired by life in the trenches.
It was a fantastic day enjoyed by all. We are looking forward to our next collaboration!