Academy Children Join Amal on her Incredible Journey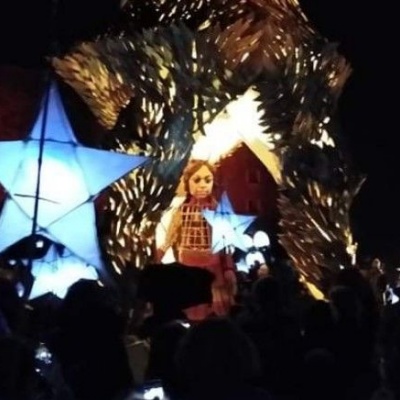 In October, children from the Whinless Down Academy schools took part in the Walk With Amal event in Dover town.
Little Amal is a 3.5-metre puppet artwork of a young Syrian child refugee which is being walked across Europe to focus attention on the needs of young refugees.
The children created lanterns and were there to greet Amal in Pencester Gardens and joined the procession up to Dover Castle.